We Shuttle. You Soak!
Courteous drivers × comfortable Vans × A true Steamboat experience
970.879.4688
The Hot Springs Shuttle is the best way to get from your door to the relaxing pools of the Strawberry Park Hot Springs.
The Strawberry Park Hot Springs are some of the most beautiful mineral hot springs in the world. But the unimproved road to the hot springs can be a bit rough. Why not leave the driving to us? Our courteous, experienced drivers will make the scenic door-to-door drive to the hot springs fun and relaxing. And we'll even point out a few points of interest along the way! Here are some tips to make your trip better: things to know before you go.
DEPARTURE TIMES
9:00a, 10:30a, Noon, 1:30p, 3:00p, 4:30p, 6:00p, 7:30p, 9:00p

We will pick you up at your location in Steamboat Springs. The total trip time is just under three hours, of which an hour and a half is spent at the hot springs. For guests desiring more time at the hot springs a return spot on the next trip can be reserved for an additional fee.
Phone
970.879.4688
Shuttle RATES
Adult $45
Teen (13-17) $30
Child (3-12) $20
All rates are round trip and Include Hot Springs Admission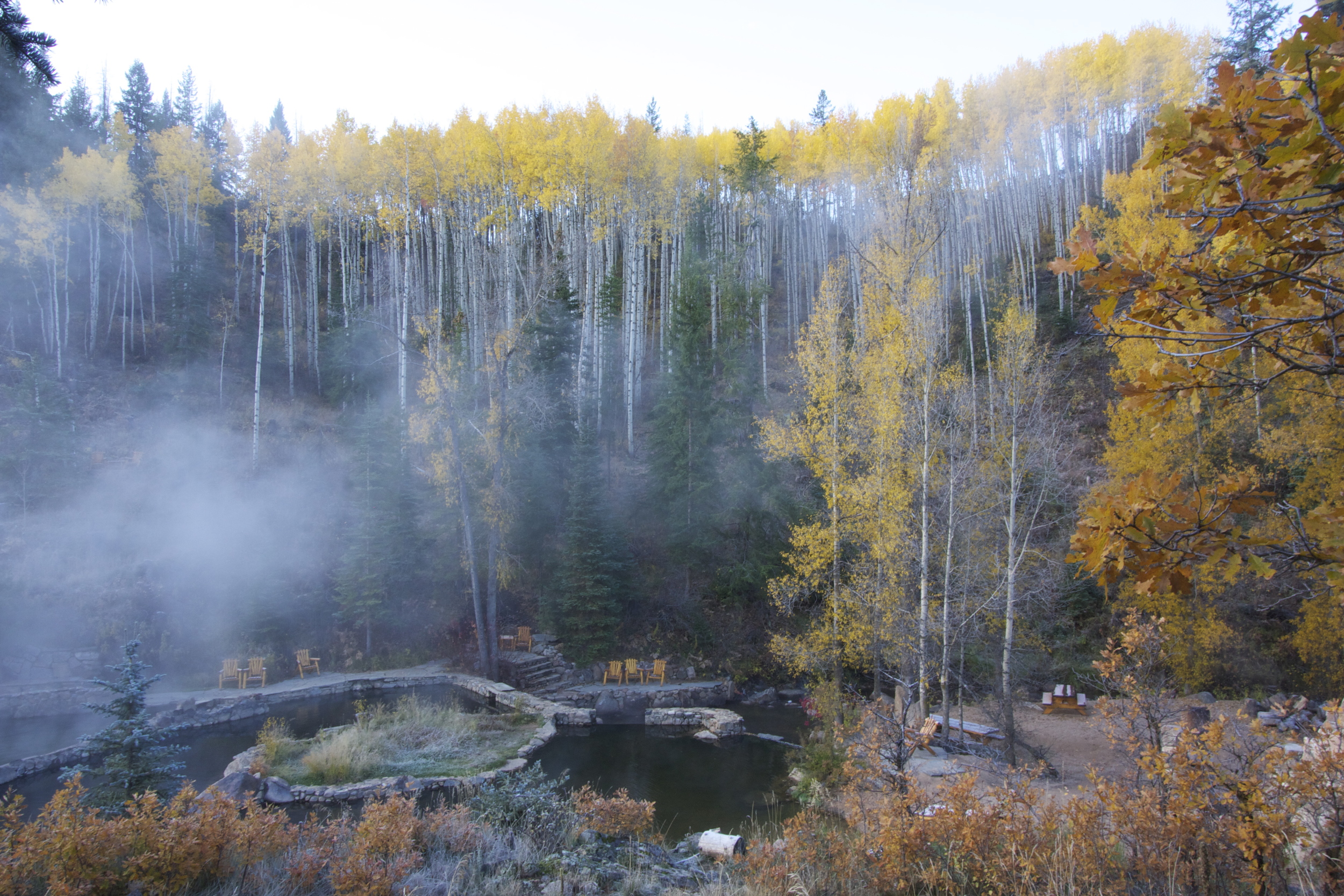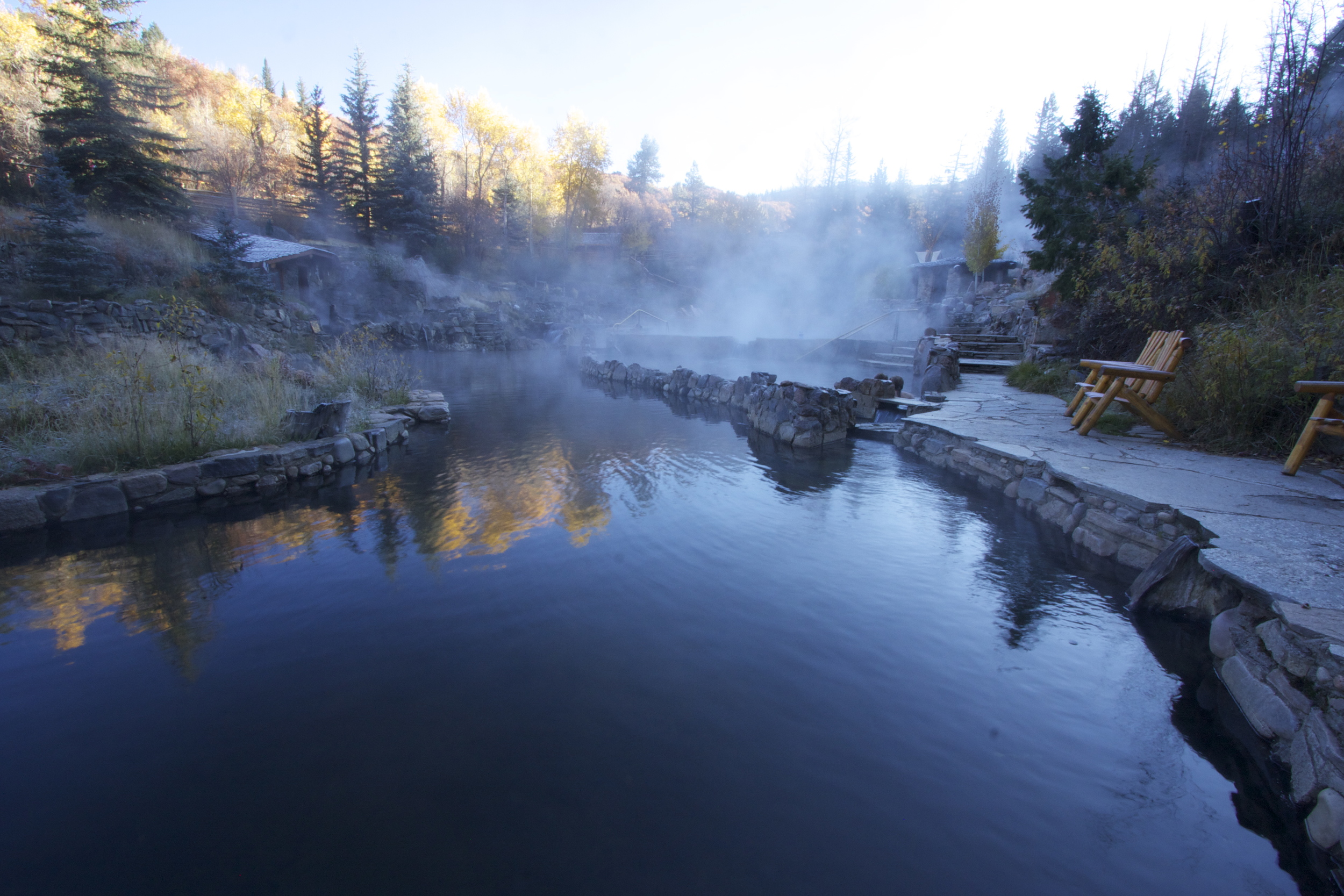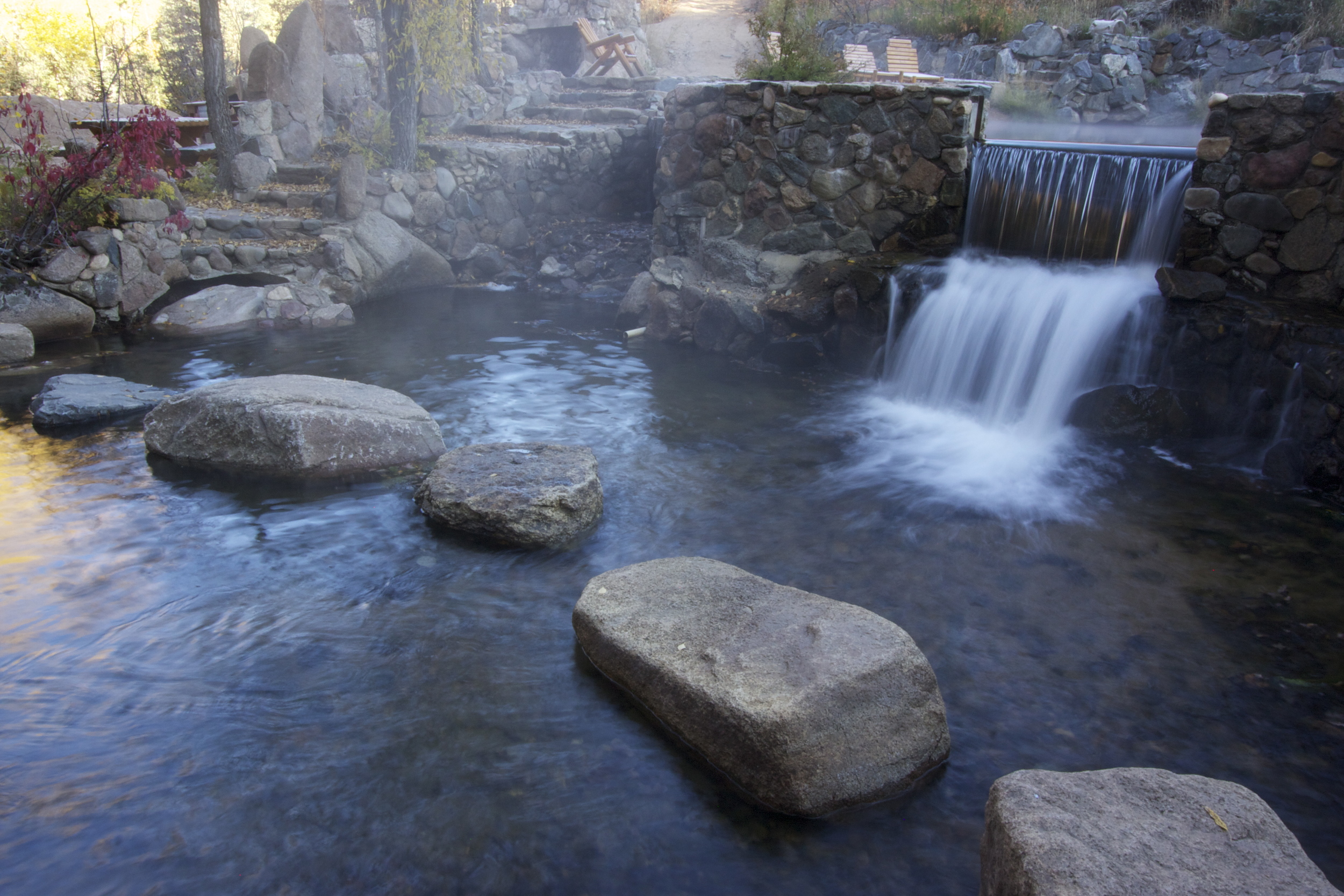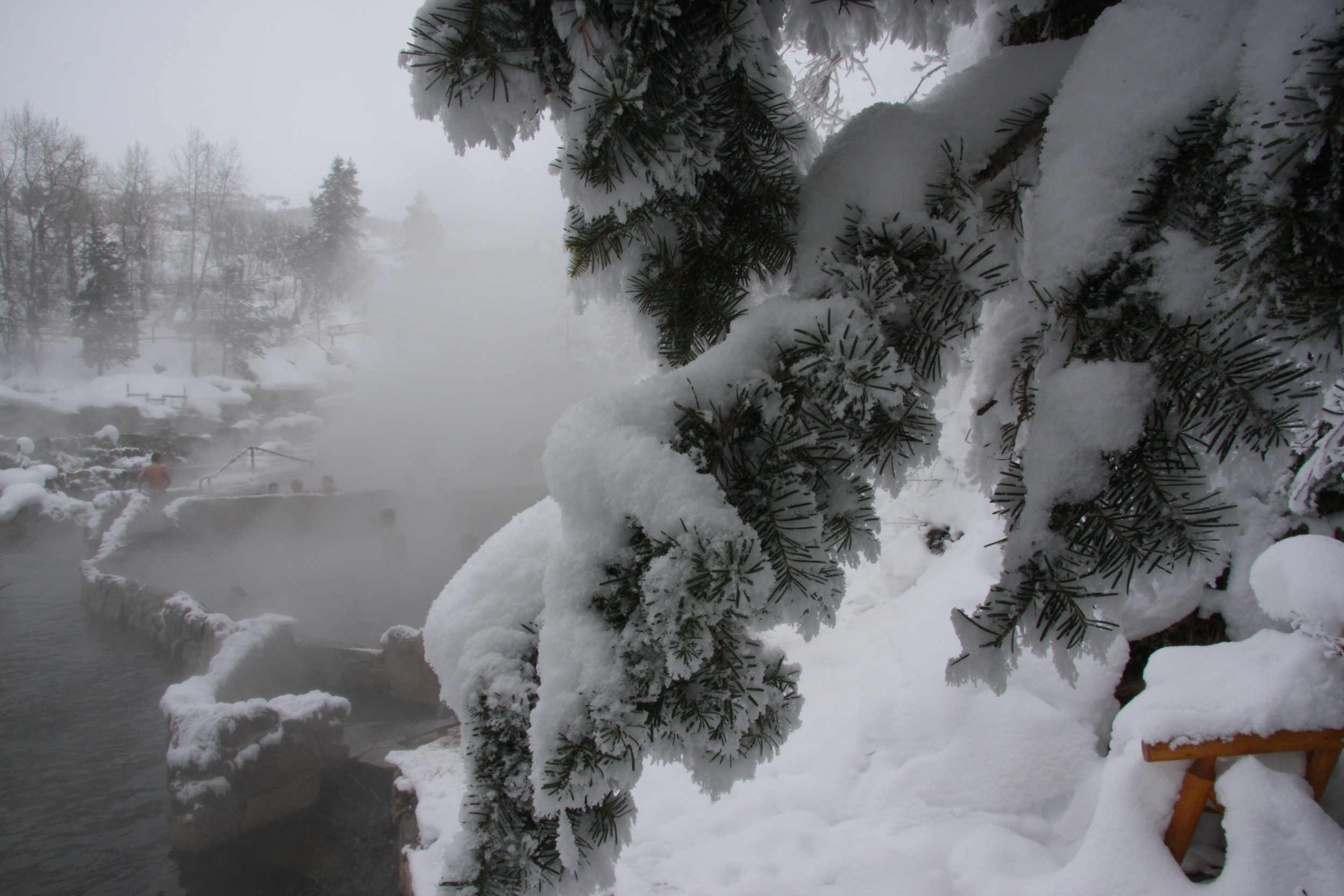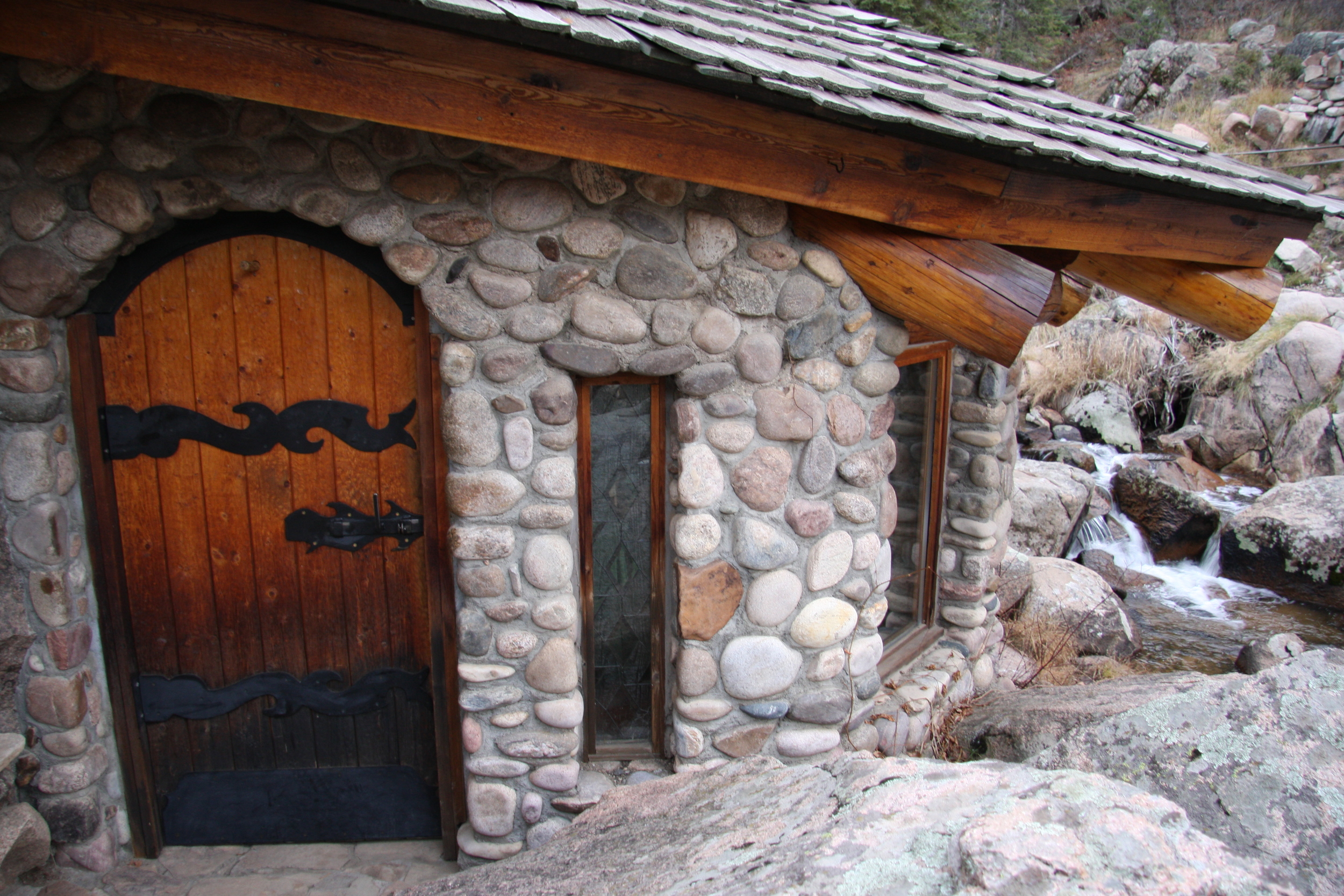 Things to know before you go
WHAT YOU SHOULD BRING:
• Towels
• Swimsuit
• Warm clothes
• Warm footwear
• Water
• Camera
WHAT WE PROVIDE:
• Door-to-door service
• Courteous and fun drivers
• Comfortable 4-wheel drive vans
• Plastic bags for clothes
• Flashlight
Important things to know
The Strawberry Park Hot Springs are very popular with families during the day.
Adults only after dark! Clothing is optional once the sun goes down. No one under 18 is allowed at the hot springs after sunset.
It can be dark at night. Really dark! That's why we provide flashlights for our guests.
No glass containers are allowed at the hot springs.
You can, and should, bring your own non-alchoholic beverages in non-glass containers.
It is a short walk down to the hot springs.
In the winter bring warm clothing and good footwear (not flip flops) so you can make the short walk to the hot springs comfortably.
There are both private and not so private changing areas available at the hot springs.
Wear your swim suit under your clothes to speed up getting into the pools.
Massages are available at the hot springs. To schedule massage call 970.870.1517
The hot springs are located on an unimproved dirt road. Four-wheel drive vehicles or chains are required from November 1 - May 1.
All reservations are non-refundable unless canceled twenty four hours prior to tour time.
Reservations
Call (970) 879–4688 from 8a – 9p daily
Questions | Comments
info@thehotspringsshuttle.com